A Melbourne based team of
legal experts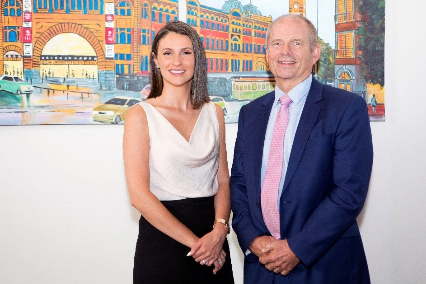 Argent Law
At Argent Law, first class legal services and strong client relationships are our priority. We know that communication with our clients is paramount. We take a down to earth approach to your legal matters so that you feel informed and comfortable to discuss all legal issues with us in a safe and confidential environment.
From litigation to conveyancing, we engage with our clients throughout the whole process to ensure a great outcome and that the client understands how and why.
Most of all, we pride ourselves on providing a broad range of legal services to our clients, assisting with everything from Family Law, Conveyancing, Property Law, Wills and Estates and Commercial Law.
What our clients
say about us
Thank you for saving me entering the contract, the end financial result would have been a disaster for my family
Rhys
Hi Melissa and Nicole, I would like to take this opportunity to congratulate you and to thank you for the wonderful job you've done for me last Friday. I was extremely anxious before mediation but I had nothing to be worried about you did beautifully. I have no words to describe my gratitude to both of you and the work you've done. I ended up with so much more than I expected to and I left there feeling blessed, relieved and very happy to have such a wonderful team of lawyers supporting me and being so thorough throughout the whole process. You girls were on top of everything. Once again from the bottom of my heart thank you. Regards, Maria
Maria
I would like to sincerely thank you all for your continued support, enthusiasm, dedication and guidance over the last two and a half years. There is no way, the children and I would be as strong as we are today without all your help and positive outlook on every obstacle that was thrown our way. I know with the amazing team behind me, I have nothing to worry and are in the best hands. I was personally helped every step of the way/process and support was only a phone call away at all times. Hoping you are all well, Jardine and family
Jardine
Hi Argent Law team, Thank you so much for all your hard work to you and Sonia. I appreciate what you guys have done for me and my girls, I'm still in shock from our great result. You were both amazing and made me feel so positive throughout all this. We can't thank you enough. A big thank you to Sonia she was amazing and so lovely to deal with
Sue
Just another thankyou from our family for your amazing efforts to help us with purchasing the Glen Huntly place and for making it work so my mother could move in directly from her place over the road, which she had to vacate today
April
Thank you for all your help and support during this legal case. We appreciated all you did for us. You are a wonderful person and fantastic lawyer! Thanks again
Krystle
Our work speaks for itself
We provide individuals and companies full access to expert legal services. Through our team-orientated method, every member of our firm contributes their professional skills and expert knowledge to all matters, resulting in dynamic and comprehensive work towards successful outcomes for all of our clients. We value integrity and honesty and aim to build long-standing, close working relationships and not only take an active interest in your legal matters, but with you. You will not just be another client to us. Your result is our result and we are with you at every stage of your legal matter.